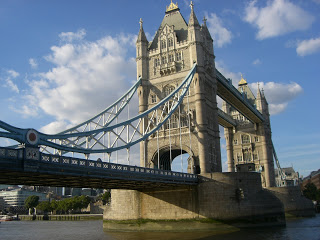 We're heading home from London tomorrow, which means today is a bit of a panic of packing and last-minute things, but I wanted to write one more time before I left the UK. It's really one of the joys of my career that I get to travel so much and I get to spend extended amounts of time in places other than my home. This trip has been so great, and so different from the last time I was here.
Last week I wrote about all the master classes I was teaching, and I've taught several more this week, but I've also served as pianist for some master classes my husband taught. People often ask us how we handle the fact that we do the same thing for a living, and I'll admit that there are times when we're probably too competitive for our marriage's comfort. That said, the truth is that he's so good at what he does that I find it inspiring. Our master classes are very similar in terms of what we teach, but as I watch him do what he does, I inevitably learn something that I can then take into my own practice. Some people might call that stealing, but I prefer to think of it as responding to inspiration.
That's really what I wanted to write about today. A question I got asked a lot while I was here is, "Where do you find your inspiration for the things you write?" I've answered it differently every time it was asked, but the common fact is that I respond to things that are good. When I see a great piece of theater, I want to come home and write good theater. When I hear a Mahler symphony (one of my favorites), I want to come home and write great music. And while I was here, I experienced lots of things that made me want not only to write, but to read more, to learn new languages, to research things more in depth.
I've talked before about how nostalgic I am, but another great part of traveling is getting to reconnect with people from your past. Whilst in London (see how British that sounds?) this time, I was able to attend the premiere of a new string quartet written by one of my former composition professors, Dr. Michael Alec Rose. The piece was performed twice — once at the Royal Academy of Music (where I heard it) and again at the Priory Church of the Cathedral of St. Bartholomew the Great.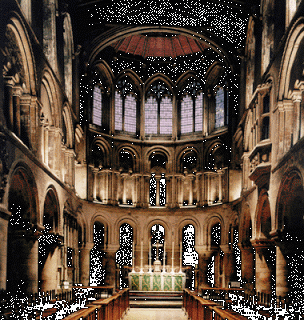 Dr. Rose was going on about what a wonderful space St. Bart's was, and so a few days later, pushing a sleeping baby in a pram on a windy day, I peeked in to take a look. Begun in 1123, St. Bart's is one of the oldest churches in London, and certainly one of the most beautiful. It was also just enough off the beaten path that I was the only visitor there for the 45 minutes I spent in the space, and somehow that made it even more sacred. You might even call it … oh, I don't know… inspiring. I've also found inspiration this month at the National Portrait Gallery, in the audience of Jason's show PARADE, and sitting in my friend's flat watching boats go up and down the Thames. I've been inspired by my daughter, by funny things that people say, and by books I've read that linger after I've turned the last page.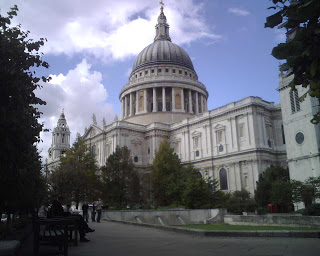 As we pack up the house and prepare for a long flight tomorrow, I just want to thank the many people who were involved in all the work we did here. Thanks to the Contempo Theatre Company who produced my concert, to all the schools who asked me to participate in master classes, to the teachers who let me into their classrooms and the students who let me into their work, to the actors who sang my songs and the fans who came to the concerts and bought the CD, to the babysitters who stayed in our home and taught Molly so many new songs, to the nice Londoners who gave us directions along the way, and mostly to Alastair Lindsey-Renton, our agent and friend, who did everything else.
Home calls.