I thought it would be fun to post some of the media from the Birdland concert I did back on March 30th. Just for fun.
Here's Kate Baldwin singing from "Alphabet City Cycle" with the dreamy Christian Hebel accompanying her on violin.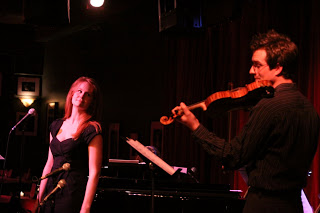 Tituss Burgess sings notes that are higher than the piano can play. Okay, not really, but he's ferocious.
And here's the goddess Julia Murney who can do just about anything.
My student and friend Ashley Marks from LA made her New York City debut at Birdland that night. She just found out she's going to Boston Conservatory next year. YAY ASHLEY!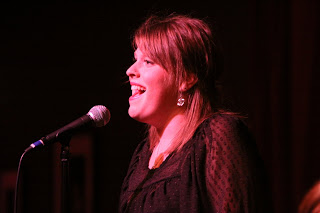 And here's Graham Rowat, singing one of the more comic songs of the evening, from my revue "Sing Me A Happy Song."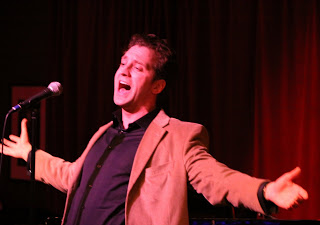 Finally, presenting the opening number ("Connect") from "Sing Me A Happy Song," we have my friends Kathleen Monteleone, Jamison Stern, Laura Osnes, Kevin Greene, and Ashley Marks. I promise they were happier than they look in this picture. I think they were ACTING.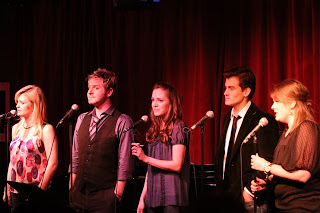 You can watch video performances from that night (as well as a bunch of other stuff) by checking out the GeorgiaStittMusic page on YouTube. Feel free to leave comments!
Thanks to Steve Sorokoff for the official photos from Jim Caruso's BROADWAY AT BIRDLAND series!