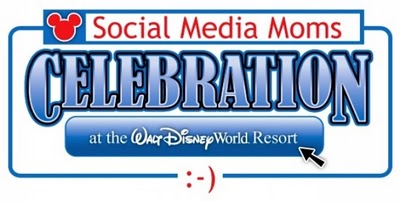 I spent Thursday and Friday participating in an amazing event. My pal Susan Egan and I were asked to be the closing event at the Disney Social Media Moms Celebration.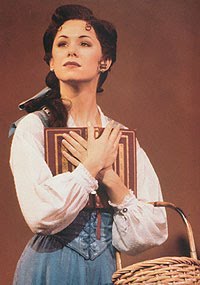 Susan and I perform together often, and she has a longstanding relationship with Disney dating back to the 90s when she was the original Belle in the Broadway production of Disney's BEAUTY AND THE BEAST. (Look how gorgeous she is!) The convention was a gathering of extremely media savvy mom bloggers, and we were asked to put together an hour-long set that incorporated singing and talking on the topics of motherhood, social media, and balancing home and career. (I feel like I am both expert and novice at all of those things!)
Susan and I wondered, what on earth qualifies us to talk to this group of women? And as we sat down to build our show, here are some of the things we remembered. Susan had one of the very first websites for a Broadway actress, and I have been blogging since 2006. We are both active on Facebook and I have a busy Twitter account. (Susan now has one, as well, as the result of meeting so many inspiring women this week!) And we've done entire shows about motherhood before. (Remember our "All Knocked Up" show? Here's an interview we did as we were putting it together two years ago.)
So Sus and I put together a show that consisted of a lot of my tunes but also a lot of found material, and we yammered on quite a bit between tunes.
1. THE ME OF THE MOMENT (music and lyrics by Georgia Stitt)
Brand new song of mine, written specifically for Susan Egan about the many roles (wife, mother, performer) real women are required to play. (To be released on my next album, with Susan singing.)
2. MY LIFELONG LOVE (music and lyrics by Georgia Stitt)
A woman recounts the story of falling in love with Adam, a boy who played the clarinet. (Released on Lauren Kennedy's album "Here and Now" on PSClassics.)
3. I WON'T SAY I'M IN LOVE (from Disney's HERCULES) (music by Alan Menken, lyrics by David Zippel)
Susan's song from Hercules that her character Meg sings, sung here with the movie's animation projected on a screen behind her.
4. THIS ORDINARY THURSDAY (music and lyrics by Georgia Stitt)
Title song of my CD, about falling in love with a city and falling in love with an extraordinary man.
5. I NEVER EXPECTED THAT (music by Georgia Stitt, lyrics by David Kirshenbaum and Georgia Stitt)
Social Media song — "The things the internet says about you/ Are there forever whatever you do…"
6. CHILDREN WILL LISTEN (music and lyrics by Stephen Sondheim)
Relevant in a new way in the context of bloggers. "Careful the things you say. Children will listen."
7. I GET TO SHOW YOU THE OCEAN (music and lyrics by Georgia Stitt)
The Cape Cod song I wrote for my daughter Molly on her first birthday. Recorded on "This Ordinary Thursday" by Faith Prince.
8. NINA DOESN'T CARE (music and lyrics by Susan Egan and Brian Haner)
Susan's original tune about how playing a princess on Broadway was a little bit different from raising a princess.
9. DEFYING GRAVITY (music and lyrics by Stephen Schwartz)
Because isn't that what we're all trying to do?
10. BEAUTY AND THE BEAST MEDLEY (music by Alan Menken, lyrics by Tim Rice)
Susan's signature Disney song, supported with backstage video from the original production.
11. MOMSENSE (based on the William Tell Overture, music by Rossini, lyrics by Anita Renfroe)
Seriously the best encore ever written.
WHILE I was on stage, I got nearly 50 new followers on Twitter, and in the days following the network continues to grow. I'm just beginning to learn about all of it, but I've got to believe that social networking like this can only contribute to sales on iTunes and www.musicnotes.com. Plus, it was great for my ego. FASCINATING.
If you're searching, my songs can be found on iTunes and the sheet music is available on www.musicnotes.com. Details for easy downloads HERE.
Thanks to all of the women (and some men, too) who made this week possible. What a treat to be included!