I know I've been posting lots of newsy things on here in the last few weeks but I haven't really taken the time to sit down and put words together in the form of a blog entry, and for goodness' sake, you people deserve that. If you're actually looking at this page, then it's the least I can do.
So I want to talk to you a little bit about ALPHABET CITY CYCLE, which, as you can see, is the thing I'm pushing pretty hard right now. First let me say that if you click HERE you will be taken to iTunes where you can download the whole thing — five songs and a digital booklet that includes lyrics and essays and some photos — for only $3.99.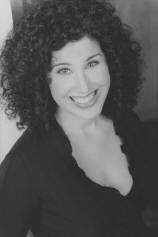 Here's a little back story on how this song cycle came to be. Back in the fall of 2003 (oh I'm so old), Marcy Heisler and I were having coffee or dinner or whatever and we were talking about all the reasons why we should be running the world. (Marcy and I tend to do that.) We figured with all of HER gifts and all of MY gifts it just seemed silly that Broadway wasn't knocking at our door, asking for us to write the next big hit. At some point, reality appeared, and we realized that perhaps the way to start putting ourselves on the map was actually to write something together. So Marcy pulled out a file folder filled with poems she had written, and she said "You might want to take a look at these and see if there's anything you can do with them." A composer's dream.
The first thing I set to music was a poem of hers called "Sunday Light." I still have the sketch I took to the meeting at her apartment where I played it for her on her keyboard. We fleshed it out a bit more, rewriting both words and music, until we had a song that we liked. It was not entirely a theater song but not entirely an art song, either. I didn't know exactly what to do with it, but Marcy and I liked it so we wrote some more. By the time we were done (a few months? I don't remember.) we had five songs and I arranged them for piano, violin and voice.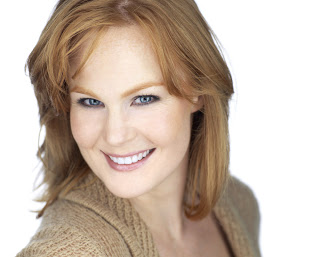 When my friend Joel Fram chose the songs for a concert of the New Voices Collective back in 2003, he asked Kate Baldwin to learn them. I was a fan of Kate's and she'd learned pretty much everything I'd ever written, so I was excited to hear what she was going to do with them. Kate (who you might know because of her fabulous NY Times review for her starring role in the recent Encores! production of Finian's Rainbow) is a meticulous musician and a very natural actress, and I thought she brought the songs to life in a way that made them even better than they were before. I took her into the recording studio, along with my friend, violinist Victoria Paterson, and we recorded the entire cycle. That was in 2004.
For nearly five years, those songs just lived on the hard drive of my computer because I didn't know what to do with them. The whole piece, five songs, was twenty minutes long. I had two big ideas. 1. Marcy and I could write six or seven MORE songs and we could program a concert evening with a whole lot of diva singers, asking each woman to learn one of the songs. 2. I could write two MORE song cycles and release an album of song cycles, perhaps featuring three different singers. But… I don't know. I didn't want to wait for us to come up with seven more songs, and I didn't know how realistic it was to pull off an evening like that more than once. And who buys an album of song cycles? I performed the songs in a few of my concerts, posted the recordings here on my blog, and figured something would come to me one day.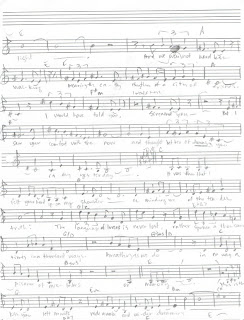 Earlier this year, my friend Eric Whitacre and I were having lunch and complaining about the state of the recording industry. And the publishing industry. And the classical musical world. And the musical theater world. (Eric and I tend to do that.) And he told me that he had started releasing some of his own recordings directly to iTunes. I thought this was a brilliant idea, and it made sense to me that someone might download a twenty-minute song cycle, more sense certainly than trying to figure out how it fit onto a 70-minute album. I contacted my record producer at PS Classics, sent him the recordings, and, well, I guess you know the rest. He gave a thumbs up, we created artwork, and now the songs are out there for your downloading pleasure.
And finally, here's the thing about the sheet music. Yes, it exists. Yes, I can sell it through the website. But the more interest this piece drums up — meaning the more people download it (instead of trading it for free on the web), the more people post positive comments here and on iTunes, and the more people blog about it and review it and tell their friends how great it is, the more likely I am to have a publisher pick it up. Because publishing 5-song folio is a little tricky, especially when I'm neither Alan Menken nor Claude Debussy. So, simply, if like the songs, drop your $3.99 for the cause. If you've read this far, it's the least you can do.
Thanks so much for listening.