I want to take a week off from writing about myself because there is so much else I'd rather be discussing. I've been thinking a lot lately about how I have so many female friends who are doing brave and innovative things, and I want to tell you about a few of them. So, this week, a diversion from the world of musical theater, but hopefully one you'll find extremely interesting.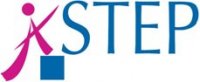 1. Mary-Mitchell Campbell, ASTEP
Mary-Mitchell is pretty well-known in the Broadway community as a musical director and pianist. She's climbed that ladder with amazing speed, working with stunning talents and achieving pretty high status jobs at a very young age. (Among other things, she was the music supervisor of the Tony-Award winning production of COMPANY last season and won a Drama Desk Award for her orchestrations of the show.) But, gifted though she is, Mary-Mitchell's true work for the last two years has been nurturing her new charity, Artists Striving To End Povery, or ASTEP.
According to the language on their website, ASTEP "uses the arts as a tool to empower poverty-stricken youth with creativity, knowledge, and a strong sense of self-esteem, factors which help them break the cycle of poverty in their communities and their own lives." What I know personally is that Mary-Mitchell travels regularly to India, where she owns an orphanage, and she and her team of artist/volunteers teach the arts to young people who wouldn't otherwise be exposed to anything even remotely of the kind. The stories she has told me about the degrees of poverty she has encountered are simply staggering. ASTEP has fund-raising efforts in New York and also supports programs in Florida and South Africa. Click on their website here and see how you can help her in her extraordinary efforts.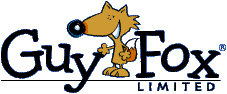 2. Kourtney Harper, Guy Fox
Kourtney and I went to college together, but we have become better friends since we graduated than we ever were in school. In the time I knew her at Vanderbilt, I thought she was a fun gal from Georgia who was a gifted cartoonist. After graduation Kourtney won a travel fellowship which allowed her to traipse around the world studying cartoons and film animation, and at the end of that year she generated an illustated book documenting her travels. Kourtney married a Brit and now lives permanently in London, where she runs the Guy Fox History Project, an educational charity whose mission claims "to produce innovative projects which will promote education and London history."
As you all know, I was in London for most of September, and Kourtney filled me in on her latest project with her company: mapmaking. In addition to her history projects and public service work for kids, Kourtney has developed the London Children's Map, which is a completely accurate but child-friendly map of the city, complete with stickers that say things like "rode in a taxi" and "bought souvenirs" and "admired great artwork." In addition to the London map, Guy Fox has released maps for San Francisco and Washington D.C, and while I was there I looked at the proofs for the New York City map. (I'm told Paris is also in the works.) Click here to learn more about Guy Fox, and pick up a children's map for your favorite young traveler.

3. Julie Dingman Evans, Your Environmental Road Trip (YERT)
Julie and I met years ago doing a musical in South Carolina. She's a great actress and singer and we have managed to work together several times since. But this year, Julie is taking a year off from acting to take a year-long road trip across America with her husband Ben and their friend Mark on what they're calling an "eco-expedition." They say they are "exploring the landscape of America's unique approach to environmental sustainability." And they're documenting the whole thing on their very entertaining blog, which can be found at their website here. They've been on the road for just over three months, meeting people all over the country and learning about what Americans are doing to deal with environmental issues. They travel with a compost box in their hybrid car and they try to generate as little garbage as possible. And they'll be doing it for another nine months. Join in the learning adventure and watch what they're doing. And, in their honor, maybe we can all turn off a few incandescent lights.
HONORABLE MENTION:
* Wendy Melkonian and Katie Donovan and their breads: BREADWINNER
* Heather Hiett and her photos of surfers: H2 PHOTOGRAPHY