As you know by now, I've now got a deal with musicnotes.com for digital downloads of my sheet music. This relationship came about because of the proliferation of unauthorized trade of sheet music (mine and others) on the internet, and I needed a way to make sure that the music you guys were looking for was out in the world, accessible, legal, and affordable. Musicnotes.com came to my rescue, and I'm trying to return the favor by launching a new piece of sheet music there every month.
Here's July and August. Author and lyricist Bil Wright and I wrote several songs for a musical called LIZAN. The piece never came to fruition and he and I eventually stopped writing it together. (It's my understanding that he's now writing it with another composer.) But before we parted ways we came up with a few songs that I really love, and I managed to get a few demos made with performers whom I also love.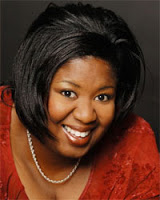 Here are two songs that I thought had the strongest chance of surviving outside of the world of the show. The first, called "Someday A Man" is performed here by NaTasha Yvette Williams. She's been in a gazillion Broadway shows (Gone With The Wind, The Color Purple, Cinderella, Suessical, and Parade) and she has a whole career as a gospel singer, too. Read her bio, y'all. This is a girl who majored in MATH.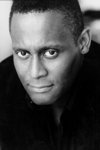 The second song is called "At This Turn In The Road Again" and is sung here by Keith Byron Kirk. If I've ever had a muse, Keith is it. I met him at the stage door after his performance in A NEW BRAIN and told him that his voice moved me so much I felt like I knew him already. I hope it didn't sound as corny then as it does now. But he seemed to like that, and eventually we became friends. His other show credits include Elegies, The Civil War, The Color Purple, King David, Miss Saigon, and, naturally, Parade. He's learned almost everything I've ever written for the male voice, he's done readings of several of my shows, concerts of my music, and he sang in my wedding. And currently, he's getting a Ph.D. in Interdisciplinary Studies in Theatre and Drama at Northwestern. So he's smart, too. I adore him.
Anyway, you can listen to the songs below, and then you can find the sheet music here. Bil wrote all the lyrics, I wrote all the music, and that's me playing the piano. Enjoy.