It's super exciting to have a show in a festival of new musicals, and Cheri Steinkellner and I are lucky enough to have had that experience a few times now. After having had readings at CAP21 and Goodspeed and a youth theater production at the Rubicon Theatre, this week we are at the Village Theatre Festival of New Musicals in Issaquah, Washington, just outside of Seattle. Here's the view from where I sit right now.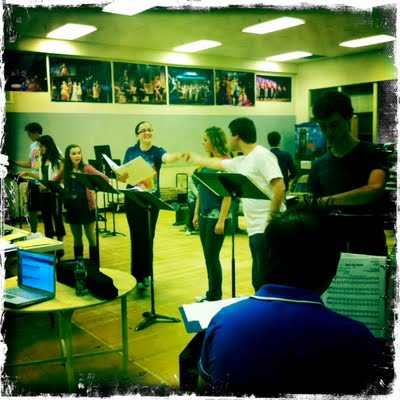 That's the end of the first act, where Frances and Junior realize they might be falling in love. But as usual, shenanigans will conspire to keep them apart until the end of the second act. I hope you all get a chance to see the show eventually. We've got a lot of development opportunities coming up, and I'll blog about them as they materialize. I can't announce (ahem…) until the theaters announce… but it's looking more and more like there will be things to announce very soon. How's that for cryptic?
Set on the sidewalks of New York in the 19teens, Hello! My Baby is a riotous new-fashioned musical-comedy chronicling the beginnings of that original all-American art-form: Popular Music. A new take on the classic songbook musical, H!MB updates the greatest hits of Berlin, Gershwin, Kern, Cohan, and a score of others, weaving them into a timely romantic farce that sings to all ages.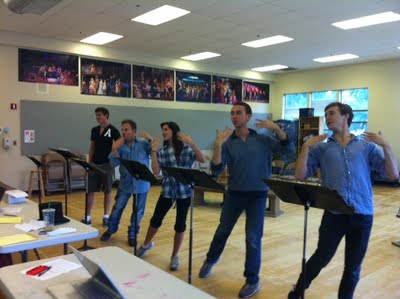 HELLO! MY BABY

Book and New Lyrics by Cheri Steinkellner

New Music and Arrangements by Georgia Stitt

Directed by Rich Gray

Music Directed by RJ Tancioco
Sunday night, August 14th, 7 pm

More info here