A New Musical commissioned by and premiered
at TADA Youth Theater, NYC, May 2014
Book & Lyrics by Lisa Diana Shapiro, Music By Georgia Stitt
for licensing info please contact Ally Shuster at Creative Arts Agency.
National Youth Theatre: 2014 Winner OUTSTANDING NEW MUSICAL
Visit the Samantha Spade website HERE!
Visit our YouTube page HERE!
Follow us on Instagram HERE!

Samantha is a lonely kid who prowls the black-and-white, rain-washed streets as Samantha Spade, Ace Detective, the go-to gumshoe who always solves the case (for $25 a day, plus Twizzlers).
"Writer Lisa Diana Shapiro and composer Georgia Stitt have crafted an engaging, fast-paced show that will appeal to all ages.  Call it The Maltese Falcon meets Mean Girls, and give Shapiro and Stitt credit for striking a near-perfect balance between kid-friendly action and high-end satire."
— Josh Getlin, The Huffington Post
(Read full Huffington Post review HERE.)
"Sam Spade, meet Samantha. She's the heroine of this new musical from Tada! Youth Theater, which centers on the dreams of a lonely girl who would like to be as cool, savvy and important as one of those investigators in a noir novel. Written by Lisa Diana Shapiro, with music by Georgia Stitt, the production, inspired by "The Maltese Falcon," proves that Samantha can solve cases with the best of them."
— Lauren Graeber, The New York Times
(Read full NYTimes review HERE.)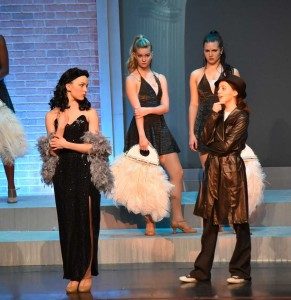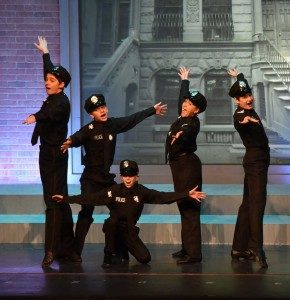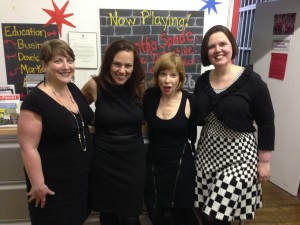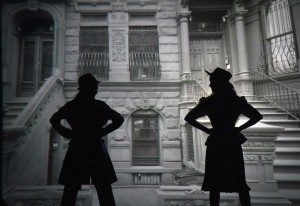 The Samantha Spade team: producer Nina Trevens, composer Georgia Stitt, writer Lisa Diana Shapiro and director Joanna Greer
_______________________________________________________________________________________
DEMO RECORDING
Piano, Arrangements/Orchestrations, Music Direction: Georgia Stitt
Upright Bass: Randy Landau
Drums: Michael Croiter
Recorded at Yellow Sound Lab by Michael Croiter
Samantha Spade demo recording cast:
Samantha Spade:  Mary Claire Miskell
Veronica Venus/Jen: Alex Getlin
Greenstreet: Sean Potter
M: Tony Clements
Shaughnessy: Adam Levy
Angel: Kendyl Ito
Ensemble Girls: Kelsey Lake, Kerri George, Bettina Bresnan
Ensemble Boys: Billy Goldstein, Toren Nakamura, Jamal Douglas