Collaborator: Mary Elizabeth Frye (poem)
Associated Artists: Hilton Head Choral Society, Los Angeles Master Chorale, Pasadena Presbyterian Church Choir
Scored for SATB choir and piano. Commissioned in 2013 by Tim Reynolds for the Hilton Head Choral Society in honor of Sarah McLain Creech (1985-2012). Premiered March 21, 2014.  Tim Reynolds, conductor, and Janice Creech, pianist.
In 2001, Georgia Stitt was music director of "Anything Goes" at the Arts Center of Coastal Carolina. Janice was the accompanist. The two remain close friends. Tim Reynolds turned to Stitt when he wanted to find a personal, lasting way to honor Sarah. "He could have picked any piece and said it was done to honor Sarah, but something new has been created," Stitt said. "It is organically part of the community. It was written and will be performed by people who knew Sarah. And really, it is only because of community we create anything."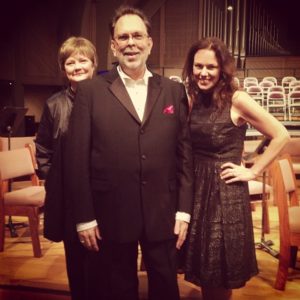 Read more about the commission and the premiere in The Island Packet.
TEXT:
Do not stand at my grave and weep;
I am not there. I do not sleep.
I am a thousand winds that blow.
I am the diamond glints on snow.
I am the sunlight on ripened grain.
I am the gentle autumn rain.
When you awaken in the morning's hush
I am the swift uplifting rush
Of quiet birds in circled flight.
I am the soft stars that shine at night.
Do not stand at my grave and cry;
I am not there. I did not die.
Mary Elizabeth Frye (1904 – 2004)
Hilton Head Choral Society: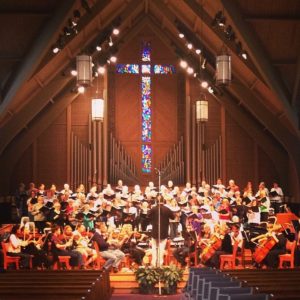 Los Angeles Master Chorale: